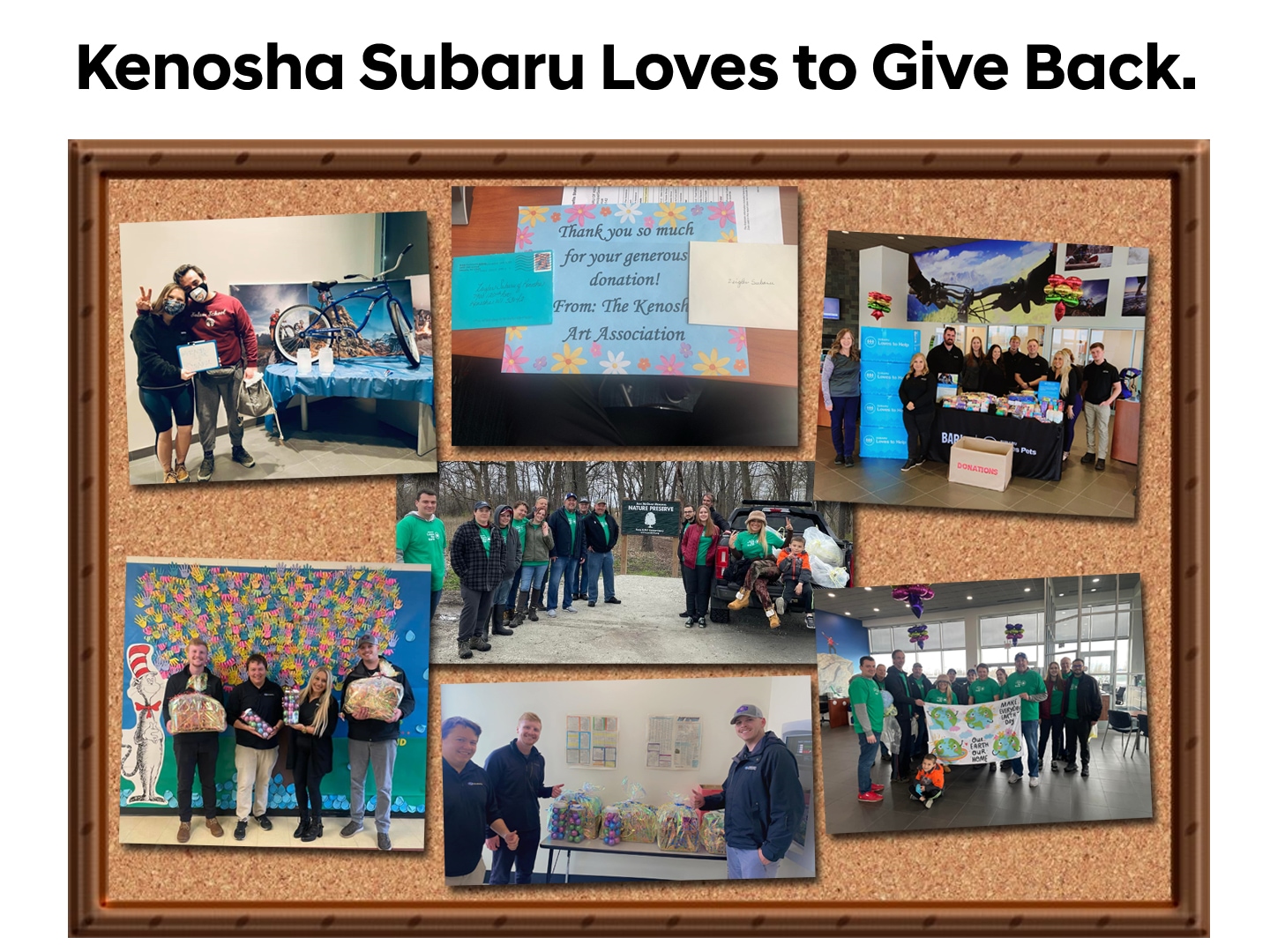 Kenosha Subaru donates $22,759 to the Sharing Center Food Pantry
Kenosha Subaru Shares the Love! 
Kenosha, Wi- April 15, 2019 - This Wednesday, April 17th, 2019, Kenosha Subaru will be presenting a check for over $22,000 to The Sharing Center.  The Sharing Center is Western Kenosha County's Resource Center and Food Pantry and provides basic needs and empowerment to people in their transition to independence.
2018 was Subaru's 11th annual Share the Love event.  It was held from November 15th, 2018 - January 2nd, 2019.  This is when Kenosha Subaru donates a portion of their sales of new Subaru vehicles to a local charity.  This event will give them the privilege of giving the Sharing Center a check for $22,759!
 "This is a fantastic event that brings to life everything Subaru is all about with our Love Promise.  The Subaru Love Promise is the vision to show love and respect to all people.  We are happy to be able to make this donation to The Sharing Center who shares the same vision right here in Kenosha County." Said Mike Bihun, General Manager of Kenosha Subaru.